Donations from the Auxiliary
Geraldton District Hospital
Donations from the Auxiliary
Auxiliary Executive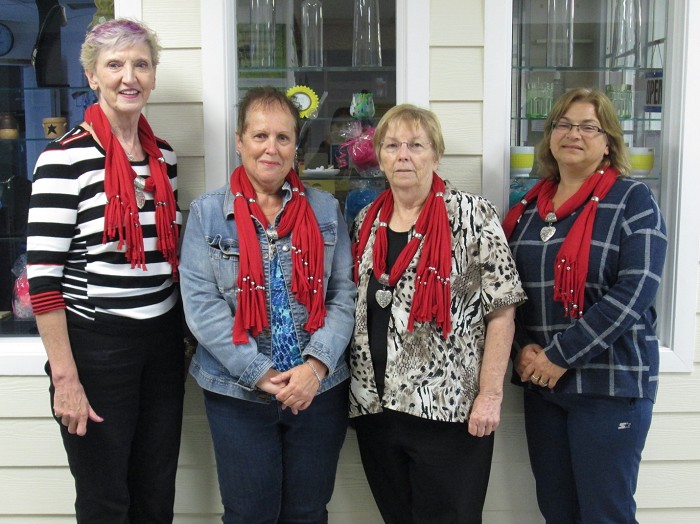 L to R: Dorothy Friske, Nicole Pineault, Myrna Letourneau, Judy MacIver, Missing from Photo is: Beth Anderson
This has been another successful year for our Auxiliary in the many functions they hold and participate in to raise funds for the hospital. It is selfless acts from all our volunteers that help the hospital purchase items that improve quality of care for our patients.
This year, a total of $5,000 has gone towards the purchase of 2 Roho pressure relieving cushions for our Long Term Care residents, a folding wheelchair weight scale, an exergen temporal artery thermometer and a kangaroo enteral feeding pump for our Acute care/Emergency department patients.
Volunteers put in countless hours to assist the hospital in purchasing various items to assist with the care of our community.
The hospital would like to thank our volunteers and acknowledge this generous amount.
Pictured below are the various items with staff and managers along with some of our volunteers (in red scarves).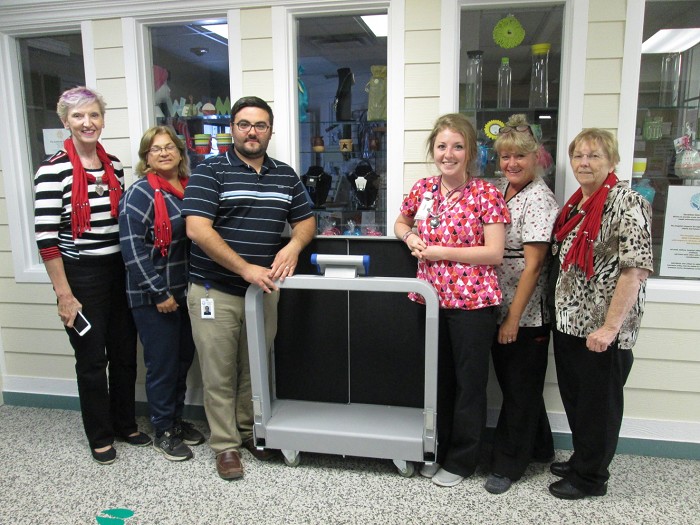 L to R: Dorothy Friske, Judy MacIver, Manager - Kyle Lemieux, Madisyn Green, Cathy King, Myrna Letourneau – Weight Scale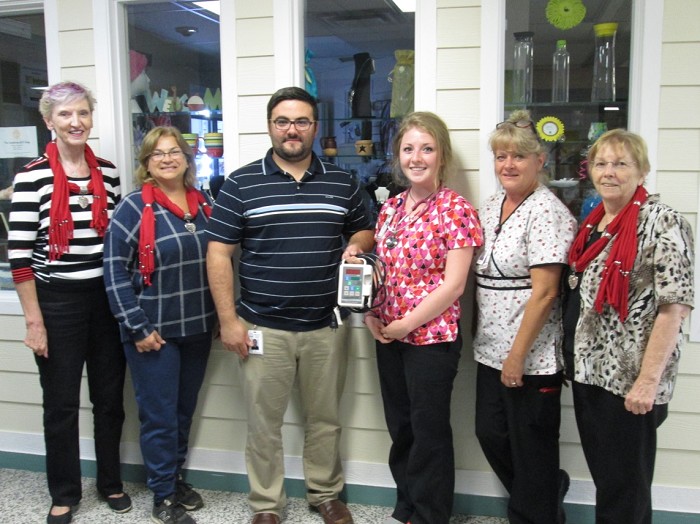 L to R: Dorothy Friske, Judy MacIver, Manager - Kyle Lemieux, Madisyn Green, Cathy King, Myrna Letourneau – Enteral Feeding Pump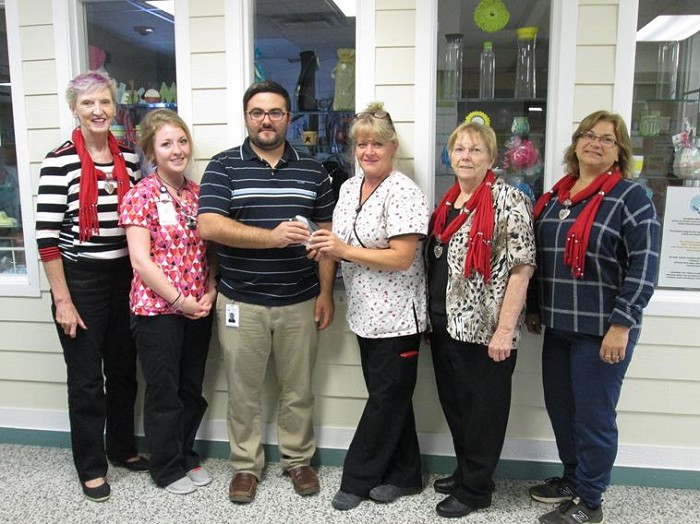 L to R: Dorothy Friske, Madisyn Green, Manager - Kyle Lemieux, Cathy King, Myrna Letourneau, Judy MacIver – Artery Thermometer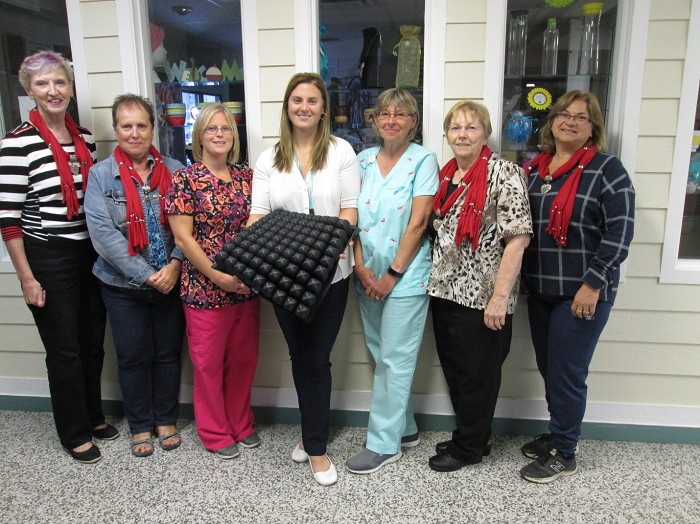 L to R: Dorothy Friske, Nicole Pineault, Michelle Curtis, Manager – Keri Cloutier, Celine Duvall, Myrna Letourneau, Judy MacIver – Pressure Relieving Cushions