Geraldton District Hospital Regional Critical Care Response Program
Geraldton District Hospital
Regional Critical Care Response Program
A new program at Geraldton District Hospital's emergency department has proven to be a success. The Regional Critical Care Response (RCCR) program, whose home base is located at Thunder Bay Regional Health Sciences Centre connects emergency room doctors to smaller hospitals and nursing stations across the region.
Through eHealth technology and the Ontario Telemedicine Network, the emergency room doctors at Thunder Bay Regional can help doctors located in smaller rural hospitals care for critically ill patients in real time. The program has been functional since 2015, as a pilot project and Geraldton District Hospital's, Chief Nursing Executive, Ms. Laurie Heerema, has high praise for it. "It's nice to know you have someone there who deals with this on a daily basis".
The Thunder Bay Regional received $2 million from the Northwest Local Health Integration Network to expand this vital program. Ms. Heerema spoke on the positive effects this program has had on patients in our emergency room, at a news conference held at Thunder Bay Regional on September 19th.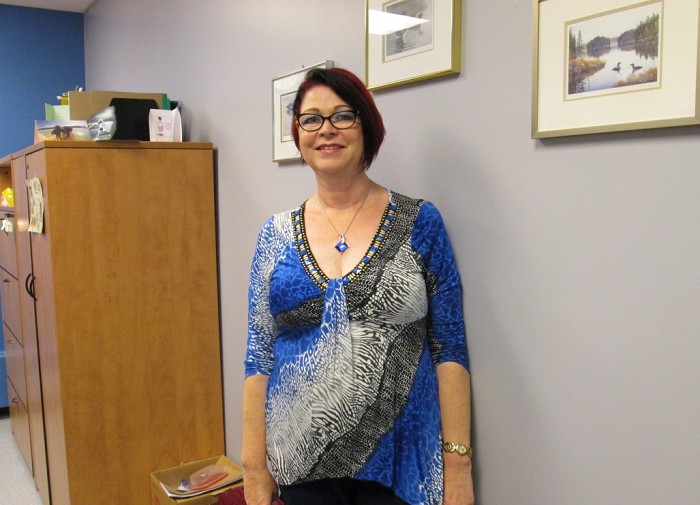 Ms. Laurie Heerema, Chief Nursing Executive, Geraldton District Hospital
"The Regional Critical Care Response Program is an invaluable service to our facility and region. It allows patients the opportunity to achieve the best chance at a positive outcome due to timely care provided by a specialized team made up of experts as well as local practitioners working together and providing exceptional care closer to home. Being able to provide this high level of care within our community also assists in relieving the anxiety and stress to families which occurs when faced with an emergency. Having family present benefits the patients and aligns with Patient and Family Centred Care, all within the Patients First Act of providing the right care, in the right place, at the right time", stated Laurie Heerema, CNE, in her speech at the event.