About Us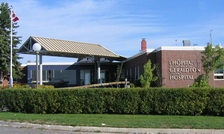 Geraldton District Hospital is a fully accredited, progressive health care organization committed to providing high quality services to residents of Greenstone (Beardmore, Caramat, Geraldton, Longlac, Nakina) and surrounding First Nations communities.
The hospital was constructed in 1963, a heliport was added in 1986 and extensive renovations occurred in 1989 with the addition of the John Owen Evans Residence.
The Hospital has 23 acute care beds, 26 long-term care beds and a 24-hour emergency department. Services provided include clinical nutrition, diagnostic imaging (x-ray & ultrasound), laboratory, outreach chemotherapy, rehabilitation (PT & OT), social work and telemedicine.

The Northern Horizon Health Center, built adjacent to the Hospital in 2000, provides a centralized location for the following organizations:
Community Care Access Centre 807-854-2292
Dental Office 807-854-1426
Diabetes Education Centre 807-854-1862 Ext 252
Geraldton Medical Group 807-854-0224
Greenstone Family Health Team 807-854-0551
Nutrition Services 807-854-1862 Ext 267
Thunder Bay District Health Unit 807-854-0454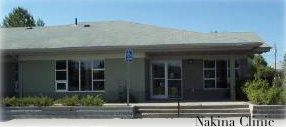 The Hospital manages the Nakina Clinic located in the T.H. McKillip Health Care Centre in Nakina, a small community approximated 65km north of Geraldton.
The Clinic is staffed with a full-time bilingual registered nurse and receptionist. Physicians from the Geraldton Medical Group provide scheduled services.