CEO Update: Water award, GDH. May 2017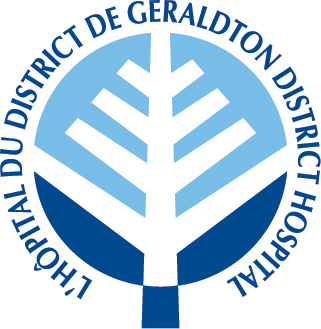 Geraldton District Hospital Receives 2016 Green Health Care Award for Top Water Performer
Canadian Coalition for Green Health Care honours one of
Ontario's greenest health care organisations
Geraldton, ON - In recognition of its commitment to environmental stewardship and greening its internal health care practices, Geraldton District Hospital received this year's Green Health Care Award for Top Water Performer.

The award was presented based on data submitted to the 2016 Green Hospital Scorecard (GHS) program, which rendered Geraldton District Hospital the lowest water use intensity (WUI) of all participating Ontario hospitals.
Geraldton's WUI is about 10% of its peers, partially due to having replaced older, less efficient steam boilers with hot water boilers, lacking the presence of cooling towers, and use of a waterless medical gas system.
"The Green Hospital Scorecard program has helped us improve and follow best practice through its sharing platform in developing a healthier and more sustainable service delivery system," said Lucy Bonanno, CEO of Geraldton District Hospital. "As a health care facility, I believe, it is our responsibility to care for our environment and resources for future years to come and am grateful to the Coalition for their continued support."


The Green Hospital Scorecard is a comprehensive health care benchmarking tool that measures energy and water conservation, waste management and recycling, corporate commitment and pollution prevention. Participating hospitals report on their environmental and sustainability initiatives through an online questionnaire and the resulting Scorecard summarizes their environmental performance relative to their peers.
The award was presented by the Coalition's Sustainable Health Care Programs Manager Samantha Putoš at the Coalition's virtual awards ceremony on Tuesday April 25th, 2017.
Geraldton District Hospital is a fully accredited, health care organization committed to providing high quality services to residents of Greenstone (Geraldton, Longlac, Nakina, Beardmore, Caramat) and surrounding First Nations communities.
About the Canadian Coalition for Green Health Care
The Canadian Coalition for Green Health Care is recognized as Canada's premier, integrated green resource network driving leadership in environmentally-sustainable health care practices. A national not-for-profit, the Coalition is a catalyst for environmental change encouraging the adoption of resource conservation and climate change resiliency practices, pollution prevention principles and effective environmental management systems to reduce the Canadian health care sector's ecological impact while protecting human health. To learn more, visit www.greenhealthcare.ca
"The maintenace crew are really the ones that deserve the accolades in this award. They work hard in maintaining our systems as best they can given our building is over 50 years old," says Lucy Bonanno, CEO of the hospital. "Congratulations to our maintence team!"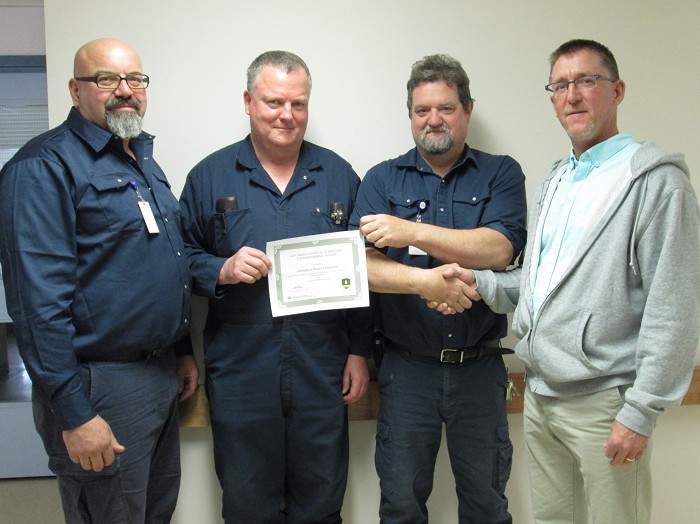 Pictured Left to Right: Les Barrett, Paul Leupen, Tom Bull and Manager, Greg Olson. Missing but also a highly valued member of the team is Darren Penner.