Message from the CEO GDH May 2017
Message from the CEO GDH
May 2017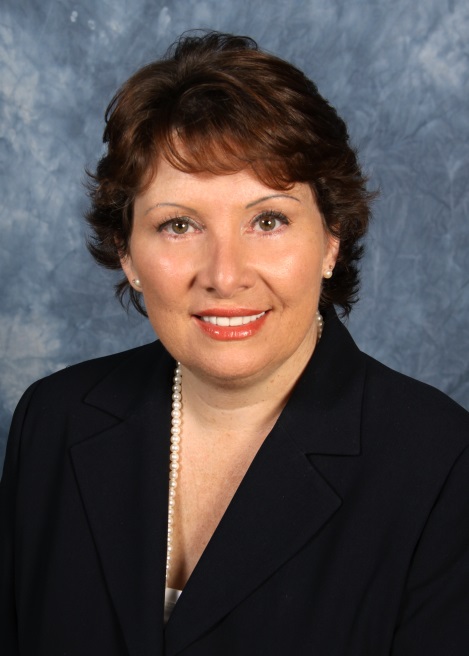 Patient and Family Centred Care
Patient Family Advisors
As our population grows older and with more vulnerable patients comes an increasing challenge within the healthcare environment to care for them. Chronic disease management is indeed a challenge for all healthcare organizations. A person can present with multiple disease processes and how to care for them in a fiscally restrained system shows that we must integrate services and transform how we have been doing things in the past. This really speaks to transformation. We will embrace new partnerships to ensure we work together so that we accomplish our mission and priorities effectively and efficiently. In a Patient and Family Centered Care model, patients and their families will become partners in their care and will have a voice.
As we head into a new fiscal year at the hospital, we will be developing a new Strategic Plan. This plan will be embedded in a new model of care that the hospital will be embracing. It's called 'Patient and Family Centred Care' or PFCC. This isn't really a new model for us, as we have put the patient in the centre of care for years. However, with PFCC we will be expanding it to our volunteers and have Patient Family Advisors (PFA) on most of our Committee's. These will be volunteers who will be a voice at the table representing how to better improve patient quality of care.
Patient Family Advisors (PFA) volunteers, who have experienced care at GDH, will be involved in discussions at the highest levels. They will be involved in Committees such as Quality Improvement, Strategic Planning, Staff Orientation, and Program Development. PFA's will add balance and valuable perspectives as we move forward with our new Strategic Plan and goal setting.
Accreditation Canada implemented changes to enhance the focus on patient and family centred care. It is now evaluating healthcare service facilities against new requirements that ask organizations to partner with patients and families in planning, assessing and delivering their care. To include patient and family representatives on planning groups and monitor and evaluate services and quality.
We are committed to putting patients and families at the core of all we do—from clinical practice to day-to-day interactions—so they will experience, at every visit, the best and safest health care in a premier care setting.
Patient Family Advisors will have their own Committee that will hold meetings at regular intervals and will have a Terms of Reference to help guide them. As well, we will have a new Committee within the hospital, the PFCC Committee and this committee will have representation from staff, management and PFA volunteers, a well-rounded outlook at issues from all aspects, inclusive of patients.
We look forward to this new model that will enhance and improve quality of care for patients and their families.
We will be advertising shortly on how to apply to become a Patient Family Advisor. For those interested, we look forward to working with you.
Sincerely,
Lucy Bonanno
Long Term Care at Geraldton District Hospital
Staff receives congratulations on job well done!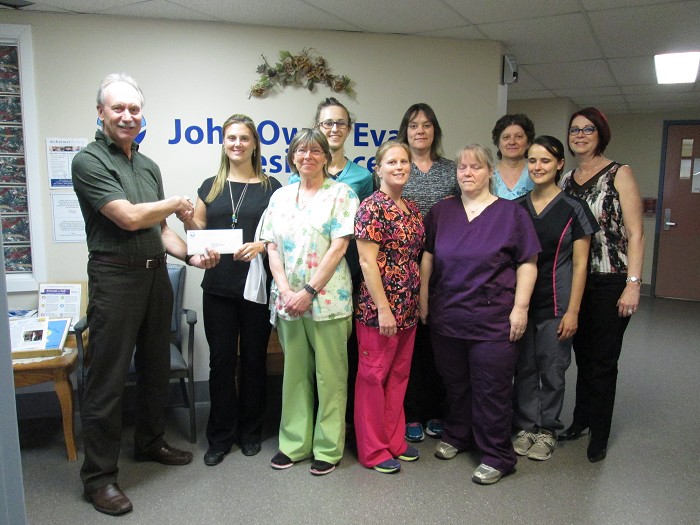 I would like to take this opportunity to congratulate the staff and Management of the John Owen Evans LTC Home on their most recent compliance visit by the MOHLTC officers.
Under the excellent operational management of Ms. Keri Cloutier and due to the hard working and dedicated staff of the home, we were awarded with 100% compliance which is difficult to obtain under the best circumstances since all visits are unscheduled.
This is a true indication of the excellent care which is provided to our residents/families daily and highlights the teamwork required for a resident/patient/family centered model of care.
Congratulations to the staff team in Long Term Care in meeting the compliance standards with a score of 100%!
Our community has something to be proud of; when they know their loved ones are so well cared for!