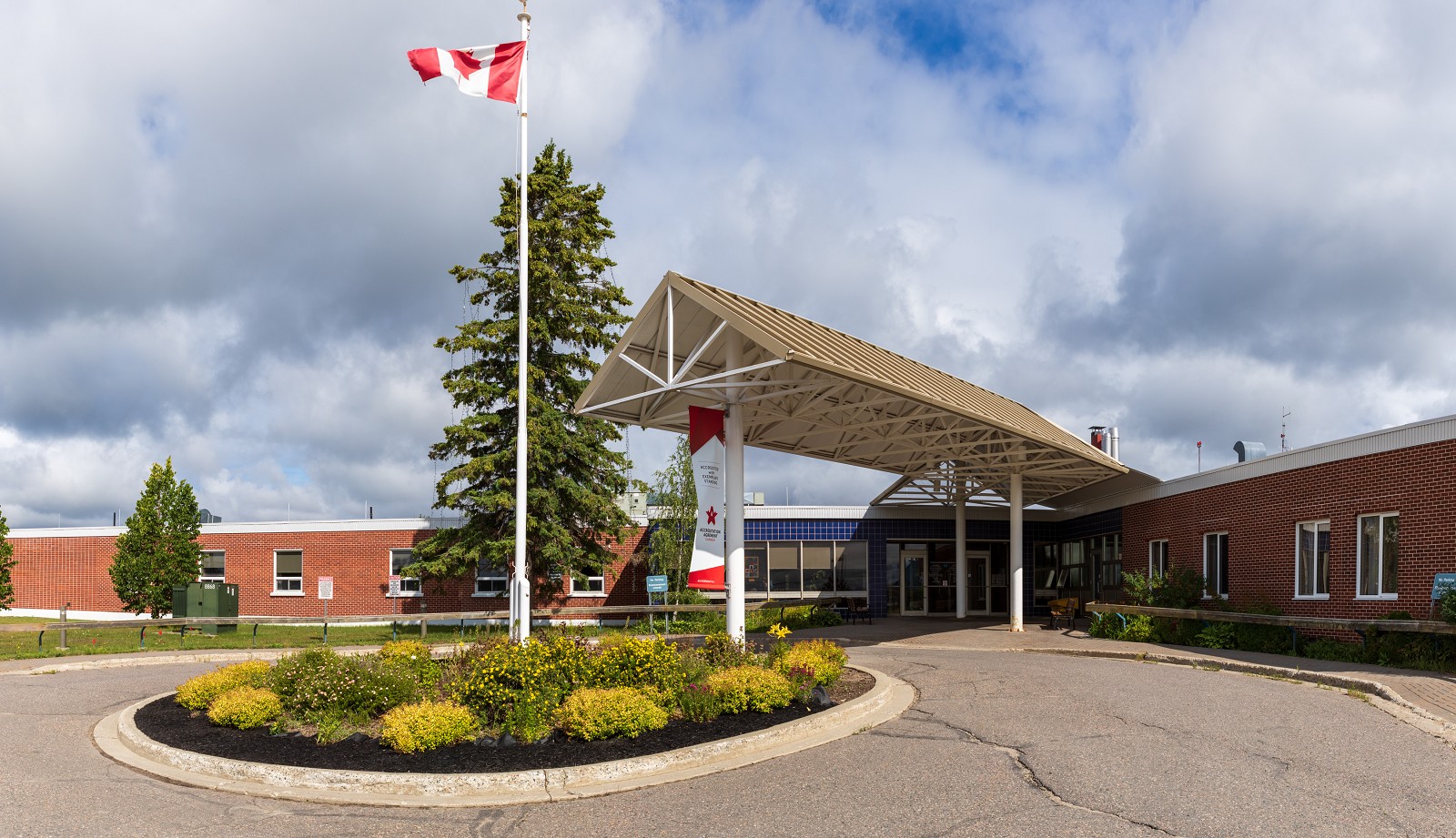 News
March 2019 News Updates
Geraldton District Hospital
March 2019
News Updates
Geraldton District Hospital strives to maintain excellence in care. Most of us think clinically, or of nurses and doctors, when we think of patient care in a hospital. However, a hospital is made up of many departments that include areas most of the public does not really think about when they first enter hospital, seeking care for themselves or their loved ones. All departments must work together, seamlessly, in order to obtain the highest level of care.
I am happy to report and share with you that two of our departments have recently undergone in-depth examination by outside third party examiners and each of them, obtained high scores and recognition for maintaining the highest standards possible. This speaks to the daily, hard work and dedication of each and every member of our staff that really believes in our mission and vision in giving the best they can for the patients and our community.
Support Services – Kitchen
Hospitals must meet strict food safety standards and our kitchen staff have a great reputation of providing tasty home cooked food that they take pride in making, as well, our kitchen is kept clean, equipment is checked regularly, and the use of fresh food products that goes into the meals every day. Also, the storage of our products and how staff follows strict guidelines of food handling and maintaining cleaning standards was all examined.
On March 6, 2019, a member of the Thunder Bay District Health Unit presented at the hospital, unannounced, to examine our kitchen and food preparation and handling. Our kitchen received the highest scoring possible, they were graded an 'A' by the inspector.
There are many staff that work in the kitchen and these are just a few in the photo, but this is to recognize all the staff that provide the hospital with safe and fresh food products and excellent tasty food to eat!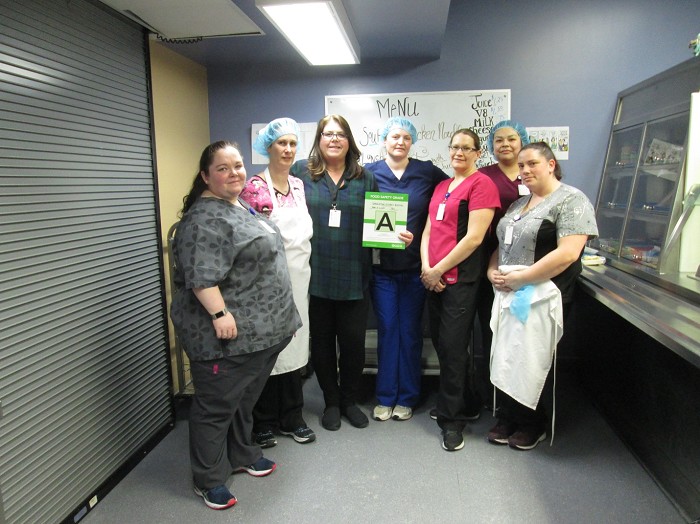 From left to right: Rebecca Chiponski, Kathryn Donylyk, Sylvie Rivest, Sasha Prystay, Joanne Nord, Emily Shawayahamish, Sarah O'Quinn.
Laboratory
The next group to be recognized and congratulated are our staff in the laboratory. We have a small but mighty team that works in the laboratory and every day they are responsible for providing safe and high quality laboratory services not only for the hospital in-patients but for outpatients in the community as well.
Labs in Ontario go through an accreditation cycle every 5 years and this year was our turn! On January 29 and 30, 2019, we had 4 surveyors come into the hospital and so began their inspection of our laboratory in all areas…..a total of 424 standards that were being inspected. After an intense 2 days, our lab met 93.9% of the 424 standards.
This again speaks to the dedication of staff to make sure that our services are of the highest quality and with safety in mind in every aspect of care.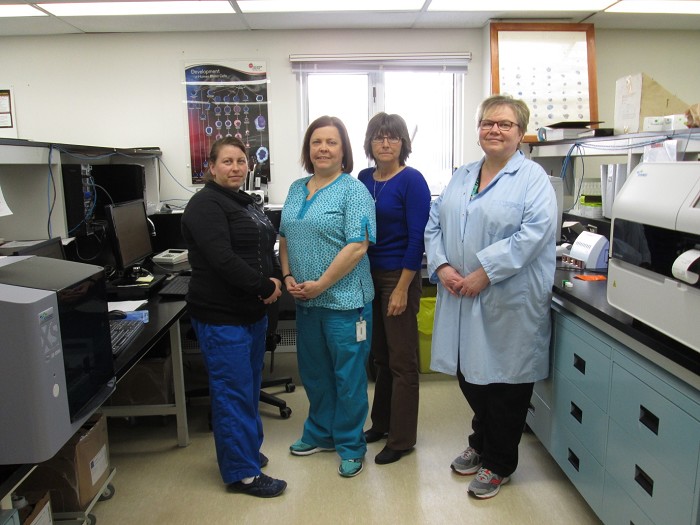 Left to Rt: Kathryn Michaud, Brigitte Ouellet, Sylvie Duranceau, Karen Lawson – other staff missing from photo
Congratulations to all hospital staff for their commitment to our community, in making sure our patients are taken care of at the highest standards possible.
Lucy Bonanno, CEO