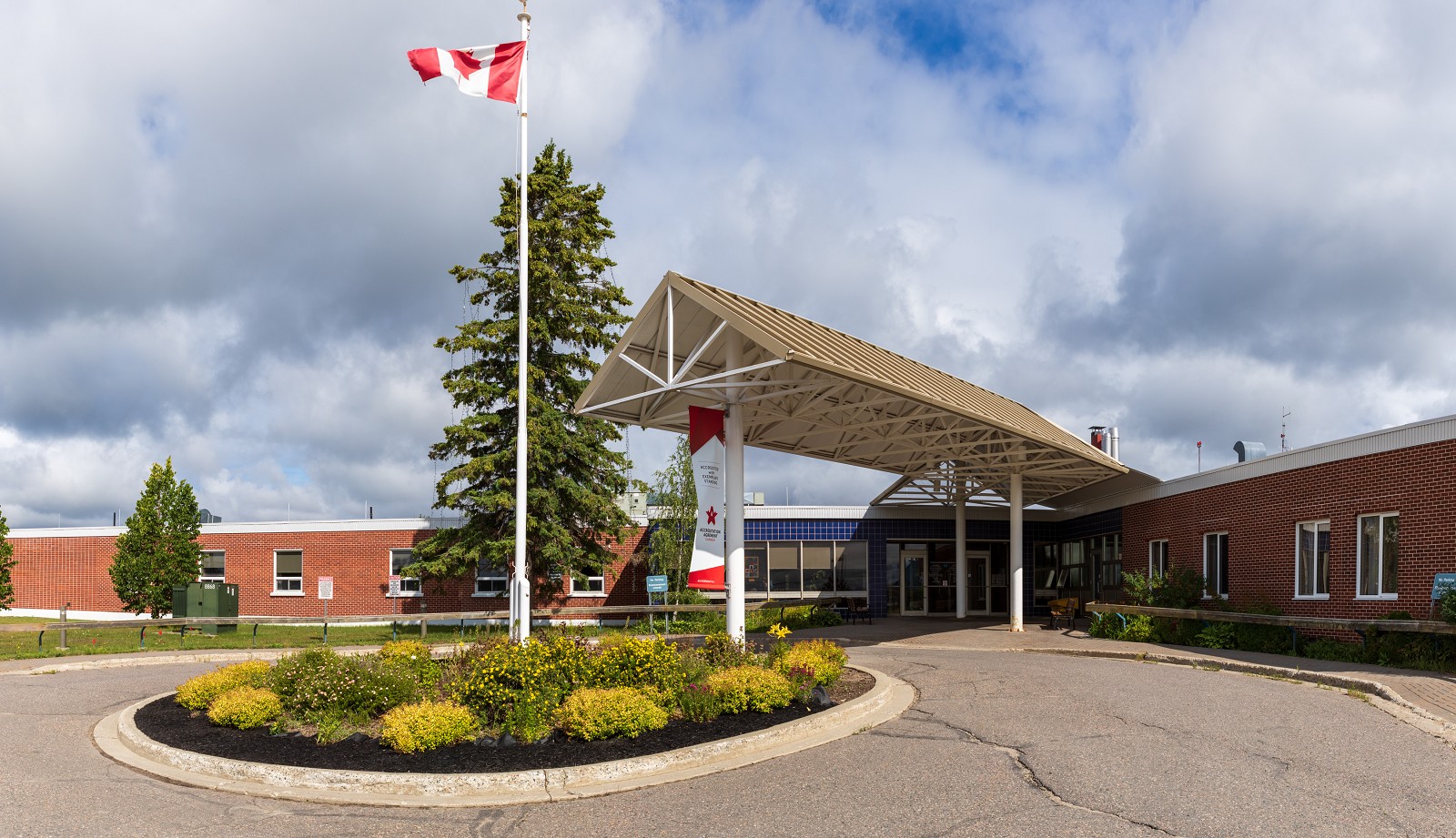 new gdh ceo
The Board of Directors of Geraldton District Hospital has completed an extensive national search for a new Chief Executive Officer (CEO). The Board is pleased to announce the appointment of Darryl Galusha as the new CEO of the Hospital effective January 4, 2021.
Darryl Galusha has a proven track record of operational success in both acute and long term care health sector portfolios, including Territorial and Provincial Northern hospital and community service, rural and remote First Nation Health care, and executive leadership.
Since May 2017, Darryl has worked as the Chief Executive Officer (CEO) of the Athabasca Health Authority (AHA). His leadership skills and dedication to excellence and continuous improvement has allowed the AHA to achieve its strategic priorities and move forward as a recognized leader in Health Care on both provincial and federal levels.
Over the past 10 years, Darryl has played an active role in the advancement of First Nation Health Service delivery to numerous First Nations across Canada. Darryl presented nationally regarding Bi- Cultural practice in First Nation Communities. He has also presented numerous times, to the Provincial certification program for Long Term Care Administrators. He has sat on numerous Health Care recruitment and retention advisory committees. He has been passionate about leadership development across the organization, patient and staff safety and moving towards a more patient- and family-centered approach to health care in the Provinces and Territories that he has worked.
Prior to joining the Athabasca Health Authority, Darryl was the Executive Director of the Baffin Region, in Nunavut Territory, responsible for the oversight for all health care in and out of Territory for all of the communities on Baffin Island. Through this position, he played a lead role in shaping health service delivery and the improvement of care to the residence of Nunavut.
Darryl is a Registered Nurse with over two decades of International experience, holding a Bachelor's of Health Science in Nursing and a Master of Business Leadership. He also is certified as a First Nation Health Manager, from the First Nation Health Managers Association. He has also completed his training and is a recognized surveyor with Accreditation Canada. Darryl is a member of a number of professional organizations including the Registered Nurses Association of Ontario as well as the First Nation Health Manager Association.
Darryl is married to Leah who is a professor of Nursing for Confederation College, as well as a practicing Nurse Practitioner, with over 3 decades of experience working in rural and remote locations thru out North America. Darryl and Leah have two children, who are both pursuing Nursing degrees. Darryl and his family are looking forward to meeting and joining the Greenstone communities.
Please join the Board of Directors to welcome Darryl and Leah to the communities served by the Geraldton District Hospital!