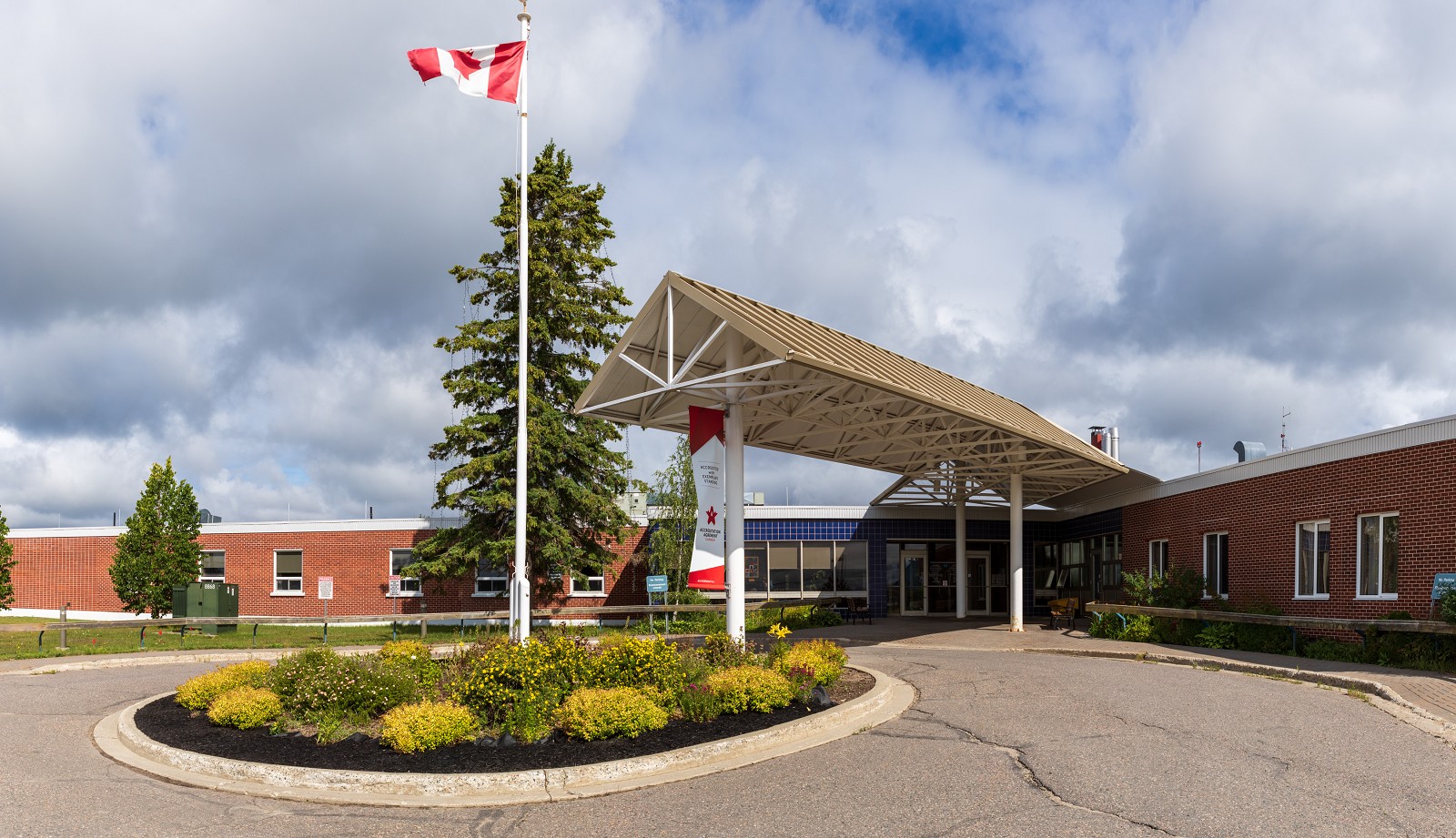 News
CEO Update July 2016
July 2016
Annual General Meeting of the Corporation
Eleven members of the Geraldton District Hospital Corporation attended the Annual General Meeting held at the Northern Horizon Health Centre in Geraldton on Monday, June 20, 2016.
Reports were received from Jamie McPherson, Chair, Lucy Bonanno, CEO, Dr. Laine, Chief of Medical Staff, Myrna Letourneau, Auxiliary President and Treasurer. Some highlights of the reports included:
Master Plan: The Hospital continues to work with the North West Local Health Integration Network and Ministry of Health Capital Investment Branch to relocate the Emergency Department from the lower level to the upper level next to the Acute Care Unit. The process is lengthy and we will continue to work with the Ministry to complete the process and move forward with this project.
Physician Recruitment: Recruitment of physicians continues to be a major challenge for the hospital. Dr. Laine was pleased to confirm the addition of Dr. Tatiana Dimova to the medical staff.
Operating Budget: The Hospital ended the fiscal year in a deficit of $145,144. We have received an increase of 1% yearly, in the past 5 years; which we are grateful for; however, this unfortunately does not cover all cost increases that we face yearly. We continue to monitor budgets very closely and strive for a balanced budget next fiscal.
Capital Budget: The Hospital invested in a new roof, chiller repairs, new humidifier, closet doors in the Long-Term Care (LTC) wing, bathroom renovations, upgrades in the nurses' residence and various equipment purchases of wheelchairs, patient lifts, medication fridges, pumps and other items that were required.
Auxiliary: The Hospital was very grateful to the Auxiliary for their generous donation of gifts for the patients and residents of LTC, continued fundraising events and over 4,000 hours of volunteer hours.
Strategic Plan 2014-18: We are heading into our third year of the strategic plan and the hospital has completed 44 of 49 objectives and 14 of 18 goals. The strategic plan continues to be monitored regularly and to date we are ahead of schedule with achieving our goals for improved quality, programs and excellence in care.
The Nominating Committee nominated 3 existing members for re-election. Members of the Corporation did not nominate any candidates. Thus, the 3 nominees, Ralph Humphreys, Jamie McPherson and Mark Wright were all acclaimed as Directors. Also, Chico Tschajka was reappointed as the Industry Director.
The Board is now comprised of the following members:
Jamie McPherson, Chairman Ralph Humphreys
Mark Wright, Vice Chairman Willy Anton
Kathryn Legault, Treasurer Sheri Taylor
Myrna Letourneau, Hospital Auxiliary Dorene Boulanger
Chico Tschajka, Industry Representative
Dr. Laine, Chief of Staff *
Dr. Zufelt, President of Medical Staff *
Lucy Bonanno, Chief Executive Officer*
Laurie Heerema, Chief Nursing Officer *
Sylvie Duranceau, Chief Clinical Officer*
(*non-voting members)
Si vous désirez recevoir ce communiqué en français, veillez appeler le 854-4102.